Recently, a lot of applications dedicated to communication have appeared, which offer a higher degree of protection to users. Such software, which became a small star, being highly praised by PC Magazine, USA Today, The New York Times, Fortune, etc. is also Wickr.
According to the official website, the application allows you to send in extreme security, thanks to a strong encryption, messages, video or audio files, photos and documents to your friends. Basically, the application boasts an increased degree of secrecy of your activity. It is considered that not even Wickr can read your messages. The data that allows various institutions to identify you or your identification data is not stored, no conversation being monitored or recorded.
The application does not put advertising on your neck and you can find your acquaintances without having to upload your contacts to the center. Chats with up to ten members are also allowed at this time, a number that is likely to increase in the future.
An extremely interesting feature is that you are allowed to set a certain time for your messages or files after which they will be deleted automatically, without any trace of identification.
The application is available for free for mobile devices running iOS and Android, and can be installed from Google Play or the App Store. Computer owners do not have to worry, the software is also available for classic devices.
You can use Wickr for free and in excellent conditions even if you are running Windows, OS X or a GNU / Linux distribution.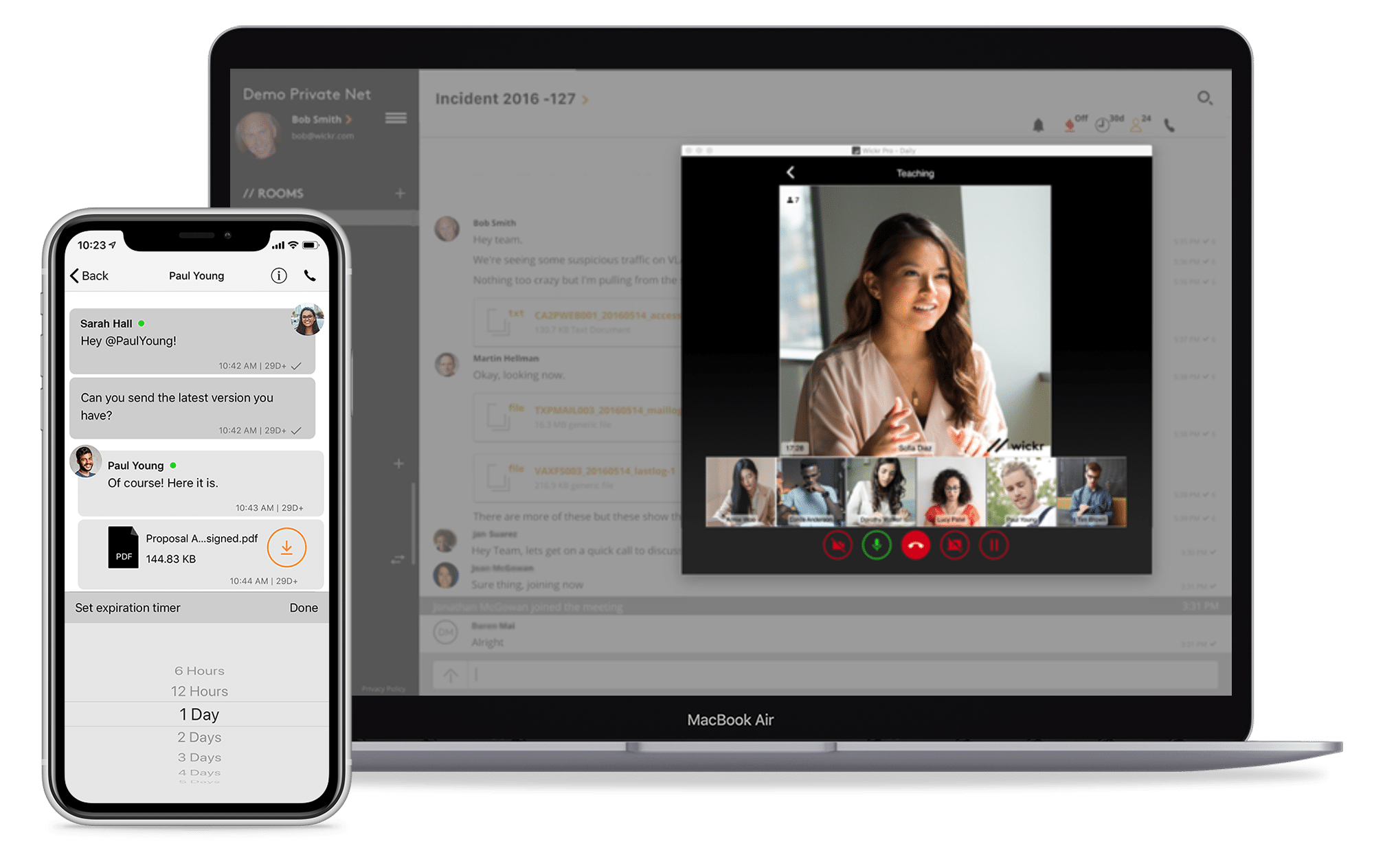 sudo snap install wickrpro
Wickr is extremely easy to install whether you use Windows, Mac, iOS, Android or GNU / Linux. After installation you will need to create an account, consisting of an ID and a password, in order to use the application. Then, so that your friends can find you more easily, you can associate one or more e-mail addresses but also one or more phone numbers with your ID. Also in the Settings section we have many options, including setting the way we are notified, the ability to manually or automatically destroy messages and files on your computer that have been previously deleted. Once this tool is used, deleted files can no longer be recovered. We can even set a period after which the application asks us to enter the password again in order to use it, the authentication being done automatically,
In terms of security, in addition to encrypting sent messages, another important aspect is that the account password never reaches the Internet, not even encrypted, the authentication taking place on the user's device. The sent messages are encrypted individually, each one generating a unique key, this requiring a huge effort to those who would be interested in keeping an eye on your conversations, if they somehow manage to intercept them.
Due to the many advantages it offers, Wickr enjoys a growing popularity, millions of top secret messages being sent daily by users from all countries.
Source: wickr.com
What is your reaction?
powered by Verysign
Like

Unmoved

Amused

Excited

Angry

Sad
TENDINTA
| Kali Linux 2020.4 este gata pentru descarcare sau actualizare imediata
---
---
---
Comenteaza
powered by Verysign
Comentarii
Nici un comentariu inca. Fii primul!