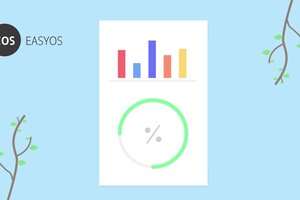 EasyOS 2.5 is the latest in the Buster 2.x series, built on Debian 10.6 DEB. In addition to DEBs, other packages are updated, including SeaMonkey 2.53.5, and the Linux kernel at 5.4.78.
There have been many fixes and improvements to infrastructure and utilities, including hardware profiling for the processor temperature monitor. The most important change of the application compared to the previous version is the new bluetooth manager BluePup, which replaces Blueman (although Blueman is in storage, so it can be installed if necessary).
The expert for multiple sound cards has been integrated with BluePup.
Source: bkhome.org
What is your reaction?
powered by Verysign
Like

Unmoved

Amused

Excited

Angry

Sad
---
---
---
Comment
powered by Verysign
Comments
Nici un comentariu inca. Fii primul!