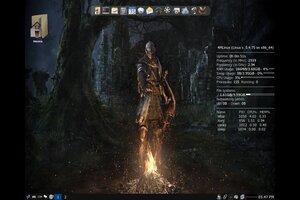 4MLinux 35.2 is a minor release point of 4MLinux , it comes with the Linux 5.4 kernel . 91.
The 4MLinux server now includes Apache 2.4.46, MariaDB 10.5.8 and PHP 7. 4.14.
You can update 4MLinux by running the " zk update " command in your terminal (fully automatic process).
Cititi mai multe stiri/noutati despre 4MLinux aici ...
Source: blogspot.com
Care este reactia ta?
powered by Verysign
Like

Unmoved

Amused

Excited

Angry

Sad
In context
---
---
---
Comenteaza
powered by Verysign
Comentarii
Nici un comentariu inca. Fii primul!