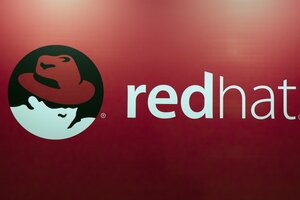 The key improvements and new features for RHEL 8.4 Beta are:
- Simpler and more flexible hybrid cloud adoption, with improved cloud subscription portability and local environments, as well as greater visibility of hybrid cloud subscription implementations.
- Extended proactive management with new capabilities through Red Hat Insights services, including security reporting on security threats and security, and subscription management, available wherever RHEL 8.4 Beta is implemented.
- More powerful data viewing features that can create simpler views of complex system performance data thanks to the RHEL web console, Grafana dashboard and Red Hat Performance Co-Pilot.
- Additional updates to RHEL 8.4 add new programming languages ??and development tools through the Streams application, deeper integration with the Red Hat Ansible automation platform and Red Hat Performance Co-Pilot enhancements for easier real-time management and visualization.
RHEL 8.4 Beta is not made up of CentOS Stream.
Red Hat Enterprise Linux 8.4 Beta is accessible to subscribers through the Red Hat Client Portal or the Red Hat Developer Program.
Cititi mai multe stiri/noutati despre Red Hat Enterprise Linux aici ...
Source: redhat.com
What is your reaction?
powered by Verysign
Like

Unmoved

Amused

Excited

Angry

Sad
TENDINTA
| FreeBSD 13.0 - the first version of the stable branch 13
---
---
---
Comment
powered by Verysign
Comments
Nici un comentariu inca. Fii primul!