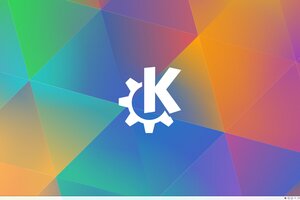 Plasma 5.22 Beta is a beta software and is released for testing purposes. We recommend that you do NOT use Plasma 5.22 Beta in a production environment or as a daily desktop. Here are the news from Plasma 5.22 Beta:
- Plasma System Monitor replaces KSysguard as the default system monitoring application
- New adaptive panel transparency feature makes panel and panel widgets more transparent, but stops transparency completely when there are maximized windows. You can also make your panel always transparent or always opaque, if you want.
- The new Kickoff no longer suffers from an irritating delay before switching categories, or accidental switching of categories when moving the cursor
- Support for activities on Wayland
- The Global Menu application now allows you to search through menu items on Wayland
- Task Manager's "Highlight Windows" function now only highlights windows when you hover over the thumbnail of the tip window, and this behavior has been enabled by default
- Global shortcuts involving non-Latin non-Latin keyboard symbols works right now
- Enhanced Wayland support in general
- You can now resize text in stiky note widgets
- The settings application now opens to a new "Quick Settings" page which displays some of the most frequently / frequently changed settings and provides a link to where you can change the wallpaper
- Also in the settings application you can now disable offline updates if use a distribution that has decided to enable them by default
- Improved accessibility and keyboard navigability
- The applets in the system tray are much more consistent in appearance and use
- The Digital Clock applet pop-up has been redesigned for better aesthetics and use
- Now you can force the Digital Clock applet to display the date on the same time line even for tall panels
- Now you can select the device profile for the devices your audio right from the audio volume tray tray applet
- You can now call up the clipboard history at any time by pressing Meta + V
- File notifications (for example, downloaded files, moved files, etc.) now show the application that will open your file if you open the "Open" action
- Download notifications now tell you when they've been blocked, because you need to tell your browser to start / continue downloading
- Notification systems automatically turn on Do Not Disturb mode by default while sharing your screen or broadcasting your screen
- KRunner can now display multi-line text for search results, making dictionary definitions (for example, "define food" type useful)
- KRunner no longer returns duplicate results from different runners (for example, the "firefox" search no longer gives you the option to launch the application and run the firefoxbinar from the command line)
- KWin now supports direct scanning of full-screen windows run on non-NVIDIA GPUs on Wayland, which improves performance
- KWin now accepts screens with variable refresh rate / FreeSync on Wayland
- KWin now accepts GPUs with hot connect on Wayland
- KWin now accepts setting screen overscan values ??on Wayland
- Vertical and horizontal maximization now works on Wayland
- Effect Current Windows is fully enabled on Wayland in all contexts
- In multi-screen configurations, new windows now open on the screen where the mouse cursor is by default
Source: kde.org
What is your reaction?
powered by Verysign
Like

Unmoved

Amused

Excited

Angry

Sad
In context
---
---
---
Comment
powered by Verysign
Comments
Nici un comentariu inca. Fii primul!