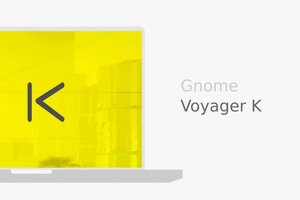 The K version will be released soon and will be based on the Voyager K 20.04 LTS with its built-in options.
Voyager K brings with it the Gnome desktop in version 3.36 based on Ubuntu 20.04.2 LTS and Kernel in version 5.8.
All completely redesigned ergonomically. Voyager K 20.04 LTS offers 5 years of updates.
More details coming soon.
Cititi mai multe stiri/noutati despre Voyager Live aici ...
What is your reaction?
powered by Verysign
Like

Unmoved

Amused

Excited

Angry

Sad
TENDINTA
| FreeBSD 13.0 - the first version of the stable branch 13
In context
---
---
---
Comment
powered by Verysign
Comments
Nici un comentariu inca. Fii primul!